I woke up today to find my Facebook feed occupied by Wuhan's Coronavirus incident. It sent a shiver down my spine to think that in this developed world that we are living in, this virus could be potentially have more impact as compared to the major plagues (The Black Death, 1918 Spanish Flu, Ebola etc) as we are becoming more and more connected around the world with air travel.
It is also unfortunate that we are in the beginning of a festive period and especially for China. I pray for those travelling and those friends in China and around the region to be healthy and safe. I salute the Chinese efforts to contain the virus in Wuhan. Personally, I don't think it is a harsh but necessary one. (Read more: 4 things to know about the China coronavirus)
I feel that as we move into the future, we can learn from incidences from the past. This article is a working article that will be constantly updated as we draw on experiences from SARS and seeing how it is similar to Wuhan. If any, we will like to find if there are any opportunities in our investing journey.
Edited: 22/01/2020: First Case of deadly Wuhan coronavirus in USA
Edited: 23/01/2020: First Case in Singapore
Edited: 24/01/2020: Singapore confirms 2 more Wuhan virus cases, bringing total to 3 infected
Edited: 26/01/2020: 4th confirmed case in Singapore
Edited: 28/01/2020: 2 new confirmed cases in Singapore, bringing total to 7
Edited: 30/01/2020: Singapore confirms 3 more Wuhan virus cases, bringing total to 10; all are from Wuhan / Wuhan virus: 3 more confirmed cases in Singapore, total at 13
Edited: 02/02/2020: Singapore confirms 2 more Wuhan virus cases, including 2nd Singaporean woman on Scoot flight from Wuhan
Editied: 04/02/202: First Locally Transmitted Cases in Singapore
Brief History of SARs, 2003
SARs first reached Singapore in late February 2003 with the return of three Singaporean women from Hong Kong. They were hospitalised for pneumonia between 1 and 3 March. Five persons were classified as super-spreaders of the SARs outbreak in Singapore. Most of those infected during the outbreak were healthcare workers (40.8 percent) and family members (23.8 percent). The last SARS case was isolated in early May and Singapore was removed from the World Health Organization's list of SARS-affected areas on 31 May.
For Singapore, Visitor arrivals and hotel occupancy rates plunged, revenues at retail shops and restaurants dived, taxi drivers reported fewer passengers, stock prices fell, and more people lost their jobs. The economy contracted sharply by 4.2 percent year-on-year.
Sars killed 774 people worldwide, including China (349 deaths), Hong Kong (299 deaths), Canada (43 deaths), Taiwan (37 deaths) and Singapore (33 deaths).
The SARS-hit services sectors are recovering. The economy should resume a modest recovery path in H2 2003, etc.
(Source: Severe acute respiratory syndrome (SARS) outbreak, 2003, Sars in Singapore: Timeline, MAS Monetary Policy Statement – July 2003 )
Making Sense of SARs: Some numbers
3 months: To get SARs under control in 2003 in Singapore
4.2%: Singapore Economy contracted y-o-y with hotel occupancy and retail affected the most
33: Deaths in Singapore
238: Reported SARs cases in Singapore
5: Super spreaders in Singapore
10%: Mortality Rate
4%: Tourism contribution to GDP (Source: Singapore Tourism Board)
The Singapore market was shaky from February to May, It eventually recovered and broke a new high that year.
Situation of Wuhan Coronavirus, 2020
The outbreak is believed to have originated in December in a seafood and meat market in Wuhan. A Chinese national who arrived in Singapore on Jan 20 has tested positive for the coronavirus, the first confirmed case in the Republic.
(Source: Singapore confirms first imported case, UPDATES ON LOCAL SITUATION)
Making Sense of Wuhan Coronavirus in Singapore: Some Numbers
58: Confirmed Cases (as of 14/02/2020)
0: Deaths
20 Jan: Believed to be the first case that arrived on Singapore shores
8: Companions that were with case #1
3%: Mortality Rate (Source: What We Know About the Wuhan Coronavirus)
Brief Opportunity
If there is a correction of more than 4% from the STI, I personally think it will be an over-reaction of the market in the market.
If your strategy is of value investing nature, look at listed hotels and retail companies (to be added at the next section)
If your strategy is of opportunistic gains, look at listed companies selling protective gear such as face masks, gloves and gowns
Genting Singapore
Genting Singapore Plc (GENS) operates Resorts World Singapore (RWS) which is one of the largest fully integrated resorts in SEA. RWS consist of convention facilities, hotels, food & beverage and retail outlets, Universal Studios Singapore and a casino. According to STB, Chinese Tourist contributes to 12% of overall tourist to Singapore.
As of current writing, Genting Singapore (G13) is $0.92. In a layman opportunistic valuation, I feel there is an overreaction if share prices is below 0.86 (if Chinese tourist numbers were to fall by 50%) and if share prices is below 0.8 (if Chinese tourist numbers were to fall by 100%), ceteris paribus.
Note: We are assuming Chinese Tourist spend the same proportion of money as compared to other tourists.
SATS
SATS Ltd., commonly abbreviated as SATS is the chief ground-handling and in-flight catering service provider at Singapore Changi Airport. SATS controls about 80% of Changi Airport's ground handling and catering business.
As of current writing, SATS (S58) is $4.92. In a layman opportunistic valuation, I feel there is an overreaction if share prices is below 4.62 (if Chinese tourist numbers were to fall by 50%) and if share prices is below 4.32 (if Chinese tourist numbers were to fall by 100%), ceteris paribus. Note that if share price is $4.32, SATS will have a dividend yield of close to 4% assuming SATS is giving dividends of 0.17.
Shangri-La Hotels and Resorts
Shangri-La (S07) has 5 brands across different market segments including Shangri-La Hotels, Shangri-La Resorts, Traders Hotels, Kerry Hotels and Hotel Jen. The five-star luxury lodgings of the chain can be found across Africa, Asia, the Middle East, Canada, Oceania and Europe. This comes as an easy one to identify since the first incident in Singapore stayed at Shangri-La's Rasa Sentosa Resort.
I first thought about this on 25 Jan 2020 where the share price is $7.80. On 20 Jan 2020, the price was $8.34. Share price has already fallen by 6%. It will be good to note that there are many hotels under the name of Shangri-La in China. I feel that Shangri-La will affected for more than 2 quarters and the impact to the company will be material this year.
EC World Reit
EC World REIT is a Singapore real estate investment trust ("REIT") established with the investment strategy of investing principally, directly or indirectly, in a diversified portfolio of income-producing real estate which is used primarily for e-commerce, supply-chain management and logistics purposes, as well as real estate-related assets, with an initial geographical focus on the People's Republic of China (the "PRC")
As at 05 August 2019, the portfolio comprise eight quality properties located predominantly in largest e-commerce clusters in the Yangtze River Delta, Hangzhou and Wuhan, China. Seven properties are located in Hangzhou, and one in Wuhan. (Source: EC World Reit)
With a deeper dive into Wuhan, the warehouse is leased to leased to reputable logistics and e-commerce tenants in the PRC including Dangdang and JD. (Source: EC World Wuhan Meiluote)
Personally, I don't expect E-commerce to stop in this crisis. I also note the Chinese Government has lock down a few cities to contain the spread of the coronavirus. This too will come to pass.
Share price at the time of writing is $0.74. We also note that the price has not reacted much.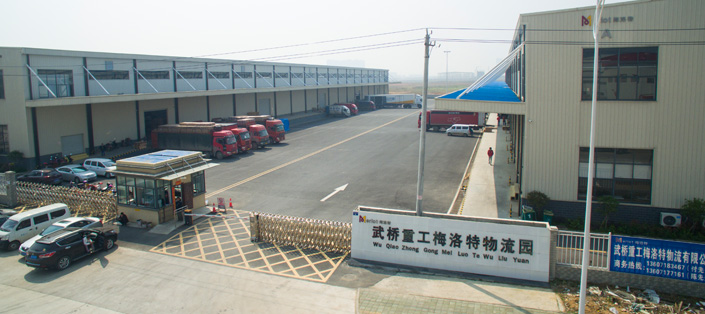 Oil and Gas
In 2003, SARS reduced demand for jet fuel and through reduced regional economic growth and petroleum product consumption. The International Air Transport Association estimated there was a drop of 8% in annual traffic for Asian airlines during the SARS outbreak. Oil prices fell nearly 20% during the 2002-2003 SARS outbreak, but the impact was relatively short-lived as the outbreak was brought under control.
However, we also note that 2003 was the period of Iraq war. The 2003 invasion of Iraq marked a significant event for oil markets because Iraq contains a large amount of global oil reserves. Therefore, the drop of 20% may include the effects of the Iraq invasion.
A simple assumption (and very over simplistic yet conservative) we can make is that our of the 20%, only 8% is attributed to the SARS outbreak. On 21 Jan 2020, the XOP index closed at 21.63. On 27 Jan 2020, the XOP index opened at 19.82. This represents a 8% drop since the "beginning" of the Wuhan Coronavirus. Furthermore, XOP have already reached a significant support level. We believe it is fair to have a put option position collecting premium of 4%. We will monitor this index for the next month.
Straco Corporation
Straco has been one of the first few foreign companies that has managed to build up significant presence and influence in the tourism industry in China. It owns and manage the Singapore Flyer, Shanghai Ocean Aquarium, Underwater World Xiamen, The Lixing cable-car service. Source: Straco Corporation Limited
Straco Corporation, which secures around 73 per cent of annual revenue from China, faces a downturn in its business; the tourist attractions it runs, such as the Shanghai Ocean Aquarium, Lintong Lixing Cable Car and Underwater World Xiamen, were shut last Saturday (25Jan) in a bid to contain the spread of the bug.
Straco share price at time of writing is $0.56. If has already fell from $0.67 or 15% to the current level.
Drawing reference to the 2008/2009 financial crisis, Straco experience a drop of 69% during that period. (I have taken an arbitrarily time stamp for reference). We are unable to compare data during the SARs period as the company is only listed in 20 Feb 2004.
I'm positive that Shanghai Ocean Aquarium will remain a strong revenue stream for Straco in the years to come. If Straco remains to give a steady dividend of $0.02 per share, you can achieve a dividend yield of 5% once the price reach $0.4. It will be a steal if the price reaches $0.30 (as it would meant that the share price have already dropped by 70% from $0.67).
Songcheng Performance Development
I got to know of this company while travelling in Hainan in 2019. Songcheng (300144) operates in the performing arts industry. The company is engaged in the operation of theme parks and tourism cultural shows in China. It has developed dozens of cultural entertainment projects including Songcheng Six Rooms and China Performing Arts Valley.
I have to admit that I had no expectation before watching the performance as I thought it would be like any other "tourist performance". I was so wrong. Songcheng impressed me with the cultural plot, the engagement and also various stage effects. I could tell that it would have taken years of practice for performers to be competent. In the internet age, I feel the arts industry is one that will not or cannot be replaced. Every year, they perform to over 35,000,000 people. (Source: Songcheng Bio)
Given that the Chinese population is 1.44 Billion (Source: World Population Review), Songcheng is only performing to around 2% of the Chinese population every single year. As of 02/02/2020, share price is 26.94CNY. It has already fallen by 11.3% from 30.40CNY on the 20/01/2020. In the last 5 years, the average PE for this company is 40.70 and the current PE is 27.65. In the last 3 years, the EPS of the company has been growing at 25.52%. We believe that there will be an opportunity of a fair value buy when PE is < 25 which is around 24CNY.
[Last worked on: 02 Feb 2020]
If you are liking this article so far, please feel free to subscribe to us for Wealthdojo updates.
Companies with high percentage of revenue in China.
Source: Singapore-listed companies with China exposure feel the heat
Closing Note
An epidemic generally not good news. We pray for the people in Wuhan and people travelling this period to be safe. Take care of yourself. Remember that Health is your most important asset.
This is what you can do to protect yourself from the virus.
Reduce your risk of infection by avoiding people who are sick
Avoid touching your eyes, nose and mouth
Wash your hands often with soap and water and for at least 20 seconds
Cover your mouth and nose when you cough or sneeze, and disinfect the objects and surfaces you touch.
If you're traveling to China, (Nanning City) steer clear of live animals.
If you read until here, thank you again for your patience and your support over in 2019. I hope that in 2020, Wealthdojo can continue to value add you. Let us know what you think in the comments below. This is a working article. The above doesn't represent my stock recommendation in anyway. Please read our disclaimer for more information.
I hope to nurture genuine relationships with all of my readers. Please feel free to contact me on my Instagram (@chengkokoh) or Facebook Page or my Telegram Channel!