6 more days and Chinese New Year will begin. Chinese New Year has been muted for 2 years now ever since COVID-19 took us by storm. I believe many lives have been changed especially when it comes to wealth management.
What about Hong Bao rates? Has it really change as compared to pre-COVID-19 season?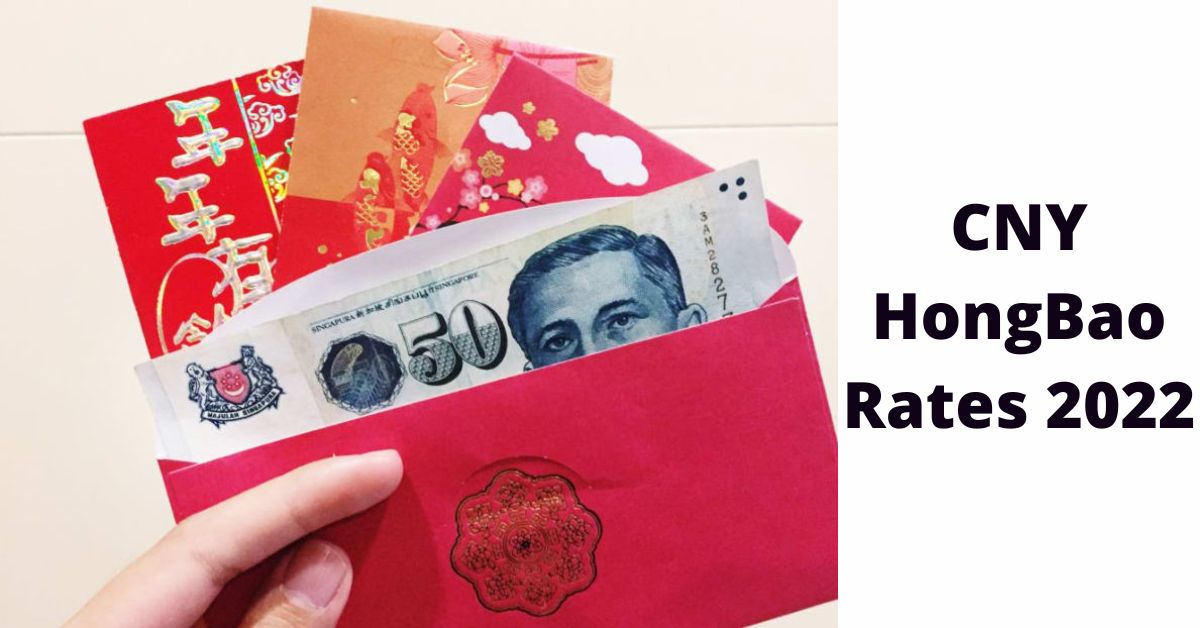 Bearing in the mind the usual rules of not giving in odd numbers or any number ending with $4 (means death in Chinese), I asked my entire Wealthdojo community on how much they will think would be an average hongbao rate to give or receive.
The Most Acceptable HongBao Range for Non-Family Members
I did not poll for family member rates as it depends on your relationship with your family. I expect many factors (both emotional and logical) for you to set the rate.
Getting a hongbao rate for non-family member is simpler and that's what we aim to find out.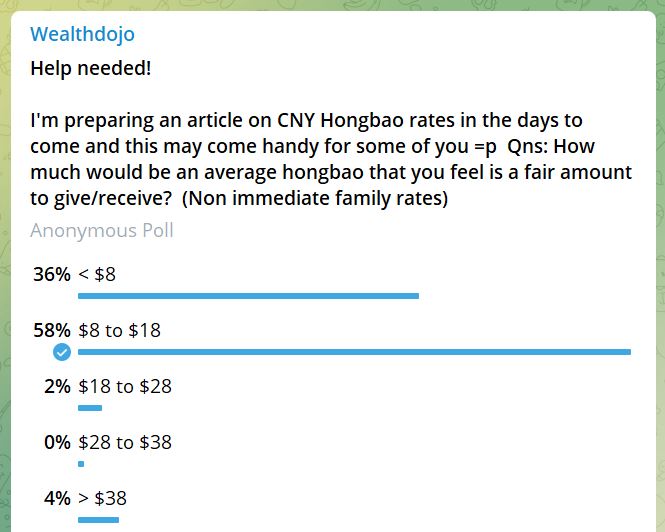 As you can see, the majority of the community felt that $8 to $18 is a fair range of hongbao rate to give or receive. Personally, I believe most people would be giving the $8 for auspicious reasons.
For the 4% who don't mind giving $38, let's be friends =)
Jokes aside, there is a new trend for giving hongbao that might be a conversation starter this Chinese New Year.
Chinese New Year E-Hongbao
China is the one that first started the E-Hongbao tradition (I'm not sure if we can call it tradition anymore). The Hongbao that you will be giving or receiving will be in the form of QR code for you to scan. You can even give or receive a personalised Chinese New Year message.
Several banks have started to offer this service. DBS is one bank of the many that is providing this service. It is just a click of the button to create a "virtual hongbao".
If you still prefer the physical hongbao, you can collect the QR gift card from any DBS/POSB branches.
Hopefully, this creates some fun and novelty this Chinese New Year.
Final Thoughts
This is not a sponsored post by DBS. I simply used DBS as an example because it came up top in my Google search. Feel free to use your preferred bank for this service (if they have).
Wishing everyone a Happy Chinese New Year. Look forward to more sharing on personal finance such as CPF in this blog.
Chengkok is a licensed Financial Services Consultant since 2012. He is an Investment and Critical Illness Specialist. Wealthdojo was created in 2019 to educate and debunk "free financial advice" that was given without context.  
Feel Free To Reach Out To Share Your Thoughts.
Contact: 94316449 (Whatsapp) chengkokoh@gmail.com (Email)
Telegram: Wealthdojo [Continuous Learning Channel]
Reviews: About Me
The views and opinions expressed in this publication are those of the author and do not reflect the official policy or position of any other agency, organisation, employer or company. Assumptions made in the analysis are not reflective of the position of any entity other than the author.