Individual Income Tax Season 2023 is here. The period that you can file your income tax will be from 1 March 2023 to 18 April 2023. There will be some changes this year which will only be affecting the top 1% of Singapore which I will be sharing below.
Introduction to Income Taxes
We pay a certain amount of income taxes to Singapore every year as contribution. They are used to fund public services, pay government obligations, and provide goods (think about the roads and traffic lights or even our military force) for citizens.
We are taxed on our income and it is a progressive tax nature. This means that as you earn more, you will taxed at a higher rate. This doesn't mean you should relax and earn less. I would rather you earn more and get taxed more. It is a happy problem. (Would you like to earn $30,000 and be taxed $200 or earn $1,000,000 and be taxed $199,150? I will take the latter at any time)
Income Tax Rates 2023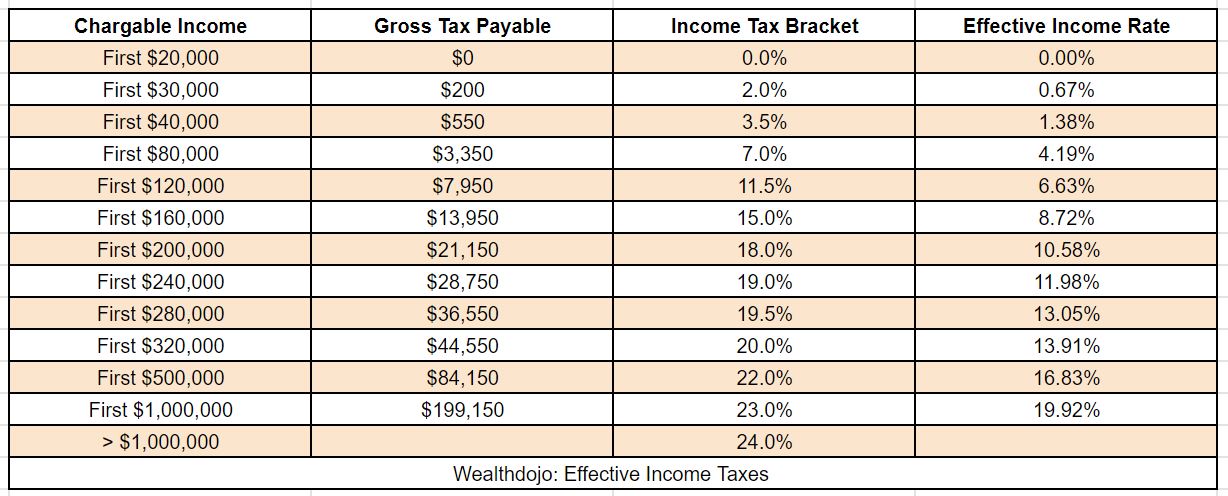 As communicated in the Budget 2022, there will be a new income tax brackets after $320,000. Fortunately, it will probably only affect the top 1% of the population.
If you feel that you are paying for high taxes, you would like to know that there are certain contributions to SRS that can help to reduce your income taxes. If you haven't done so, you might want to consider doing it for this year.
You might be on the No-Filing Services (NFS) and Auto-inclusion Schemes. This will make your life even more simpler.
Final Thoughts By Wealthdojo
Thank you for your contribution to nation building. Please always refer to the IRAS website for information related to tax issues.
Chengkok is a licensed Financial Services Consultant since 2012. He is an Investment and Critical Illness Specialist. Wealthdojo was created in 2019 to educate and debunk "free financial advice" that was given without context.  
Feel Free To Reach Out To Share Your Thoughts.
Contact: 94316449 (Whatsapp) chengkokoh@gmail.com (Email)
Telegram: Wealthdojo [Continuous Learning Channel]
Reviews: About Me
The views and opinions expressed in this publication are those of the author and do not reflect the official policy or position of any other agency, organisation, employer or company. Assumptions made in the analysis are not reflective of the position of any entity other than the author.